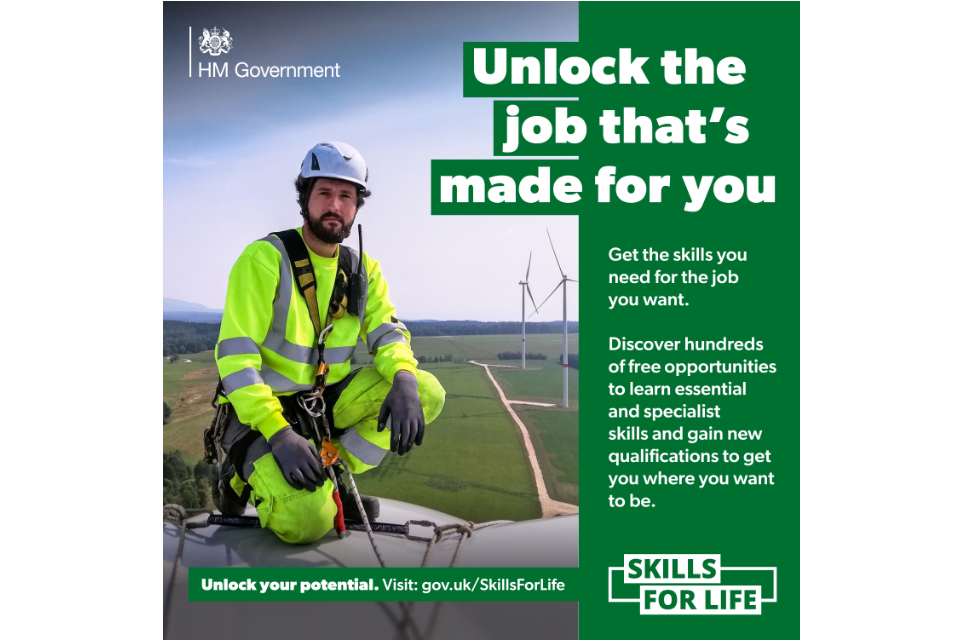 Unleash your potential and improve your prospects by learning new skills
As we continue on our way to a brighter future, it's time to think about the skills that could help you get the job you want or progress in your current role. Maybe you want to develop those digital skills like coding, or essential skills like numeracy, or even in-demand skills like truck driving.
The good news is that there are plenty of opportunities to develop your skills. The even better news is that our National Careers Service online career workshops can help you find the right one for you.
Unlock a better way forward
There's no better time to think about brushing up on your skills or learning new ones. The new Skills for Life website brings together all the skills offerings that exist in one place. The site features all of the opportunities for adults to upskill and upskill, including Skills Bootcamps, free on-the-job courses and apprenticeships, to help you improve your earning potential and get a better job. use.
Week 3 Identify learning
In the first two weeks of our online careers workshop series, we covered how to identify your interests and the skills you possess. We have also sought to explore different careers and identify vacancies in your area and skills sought by employers. Now let's find the apprenticeship opportunities that will help you show employers that you have what it takes.
This week is all about understanding the benefits of lifelong learning and understanding which opportunities are right for you and which will give you the skills you need to boost your employability.
Week 3 will cover:
The value of lifelong learning
Presentation of skills offers
Where to find other courses and learning opportunities
And more
Follow the links below to register for events in your area:
We understand that the journey isn't always a straight line and you may not need help with every topic, so you can join in and jump in whenever you want. If you want to find out more about these events or need advice on learning, training and working outside these events, you can always contact the National Careers Service on 0800 100 900 or via online chat (8am-8pm weekdays and 10am-5pm Saturday) or visit https://nationalcareers.service.gov.uk/.
Learn more