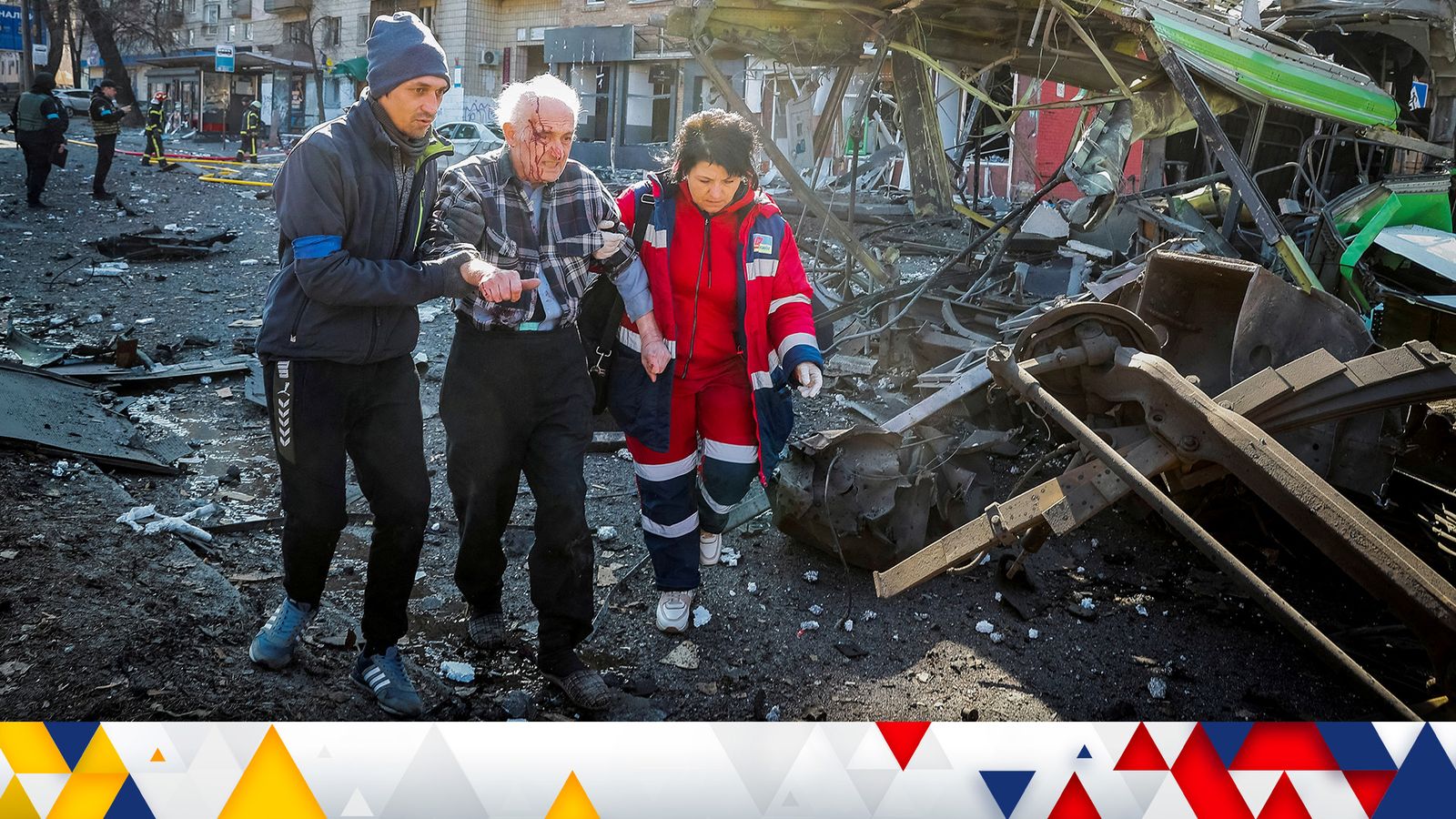 Ukraine-Russia War News Live: kyiv 'like an apocalypse movie'; US Says Putin Made Obvious Miscalculation and Russia 'Created a Strategic Mess' | world news
Earlier, we posted a photo of an anti-war protester who interrupted a broadcast from Russian state television Channel One.
The woman was named by OVD-Info, an independent protest monitoring group, and by the head of human rights group Agora, as Marina Ovsyannikova.
Marina is an employee of the chain and she recorded a message explaining her motivations before the demonstration.
She said: "What is happening in Ukraine is a crime, and Russia is the aggressor. And the responsibility for this aggression rests only on the conscience of one person, and that person is Vladimir Putin. My father is Ukrainian, my mother is Russian, and they have never been enemies And this necklace around my neck as a symbol that Russia must immediately stop the fratricidal war and that our brother peoples can still be reconciled.
"Unfortunately, in recent years I work for Channel One. I made propaganda in the Kremlin and I am very ashamed of it – for letting people lie on TV screens and allowing the Russian people to be zombie.
"We didn't say anything in 2014 when it was just beginning. We didn't protest when the Kremlin poisoned Navalny. We just watched this inhuman regime in silence. Now the whole world has turned away from us, and ten generations of our descendants will not erase this fratricidal war.
"We the Russian people are thinking and smart, alone in our power to stop this madness. Go to the protests, don't be afraid, they can't stop us all."
According to OVD-Info, which monitors protests and provides legal assistance to those detained, a total of 14,911 people have been arrested for anti-war protests so far.