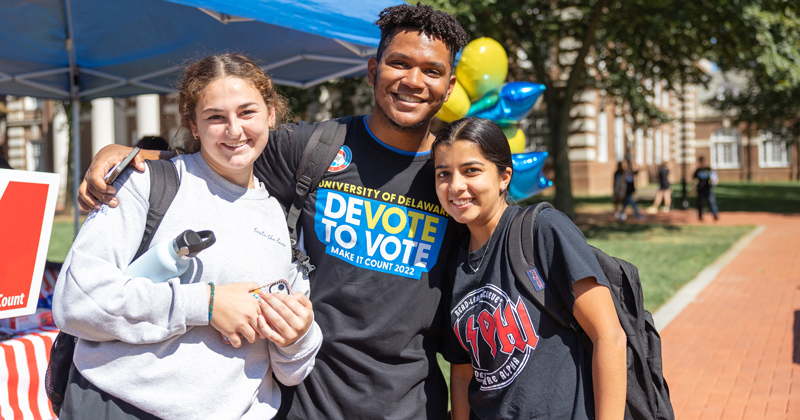 UD students register to vote
Angela Tran, a double major in English education and high school psychology, represented Gamma Sigma Sigma, a national service sorority, on The Green. His goal was to get as many people as possible to sign up.
"I think everyone's voice is valuable, and so I think it's really important for everyone to stand up and vote so that their voices can be heard," she said. "This event makes it so much more accessible. I sometimes think [registering to vote] can be a bit daunting, especially if you've never done it before, but here you have people guiding you through the process, people supporting you, and you can really see a whole community coming together and really make it count.
Cathy McLaughlin, executive director of the Biden Institute, said she was pleased to see that many students were already registered to vote, but she still encouraged them to sign up for TurboVote so they could receive reminders on polling day.
"We want [students] to register and be engaged citizens," she said. "It's a really important thing, and it makes a difference in their lives."
John Paul Moschelle, a first-year civil engineering student, said he knew he wanted to register to vote but admitted that with his busy schedule he probably would have forgotten if he hadn't. hadn't had the National Voter Registration Day event.
"I think I would have registered to vote, but it helped get me back on track because I probably would have waited until the last day," he said. "I know I should vote. Everyone should vote. I just think it's the right thing to do.