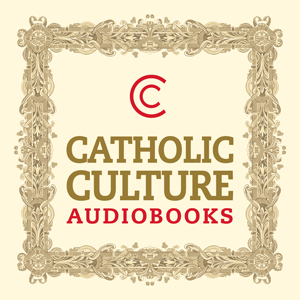 Saint Francis de Sales—Introduction to the Devout Life | Part 2 (Ch.1-9)

By James T. Majewski ( bio – articles – email ) | June 25, 2022 | In Catholic Culture Audiobooks (Podcast)
Listen to this podcast on: Apple Podcasts | Google Podcasts
Episodes of this podcast beyond the last 15 episodes are restricted to Catholic Culture subscribers only. Login or subscribe now (free) to get all the episodes!
This is a listener supported podcast! Thank you for your help!
"It may be, my child, that you do not know how to practice mental prayer, because it is unfortunately a very neglected thing these days. So I'm going to give you a short and easy way to use it…"
We continue our series of readings from the spiritual masterpiece of Saint Frances de Sales by advancing a few chapters to Part 2, in which the Doctor of the Church breaks down each part of his method of meditation. The fuller explanation of mental prayer given in these chapters will help us as we continue with the ten distinct meditations provided in Part 1, which will be the subject of the next episode.
This work will be published in its entirety in episodic form over the coming months. Don't hesitate to subscribe so you don't miss any episodes!
Connections
Introduction to the Devout Life full text: https://watch.formed.org/introduction-to-the-devout-life-by-st-francis-de-sales
Visit http://www.catholicculture.org/getaudio to sign up for FREE access to the full archive of audiobooks beyond the most recent 15 episodes.
Donate at: http://www.catholicculture.org/donate/audio
Theme music: 2 Part Invention, composed by Mark Christopher Brandt, performed by Thomas Mirus. ©️2019 Heart of the Lion Publishing Co./BMI. All rights reserved.
Ring ! Supporters of CatholicCulture.org weigh in.
All comments are moderated. To ease our editing burden, only current donors are allowed to Sound Off. If you are a current donor, log in to view the feedback form; if not, support our work, and Sound Off!

There are no comments for this article yet.