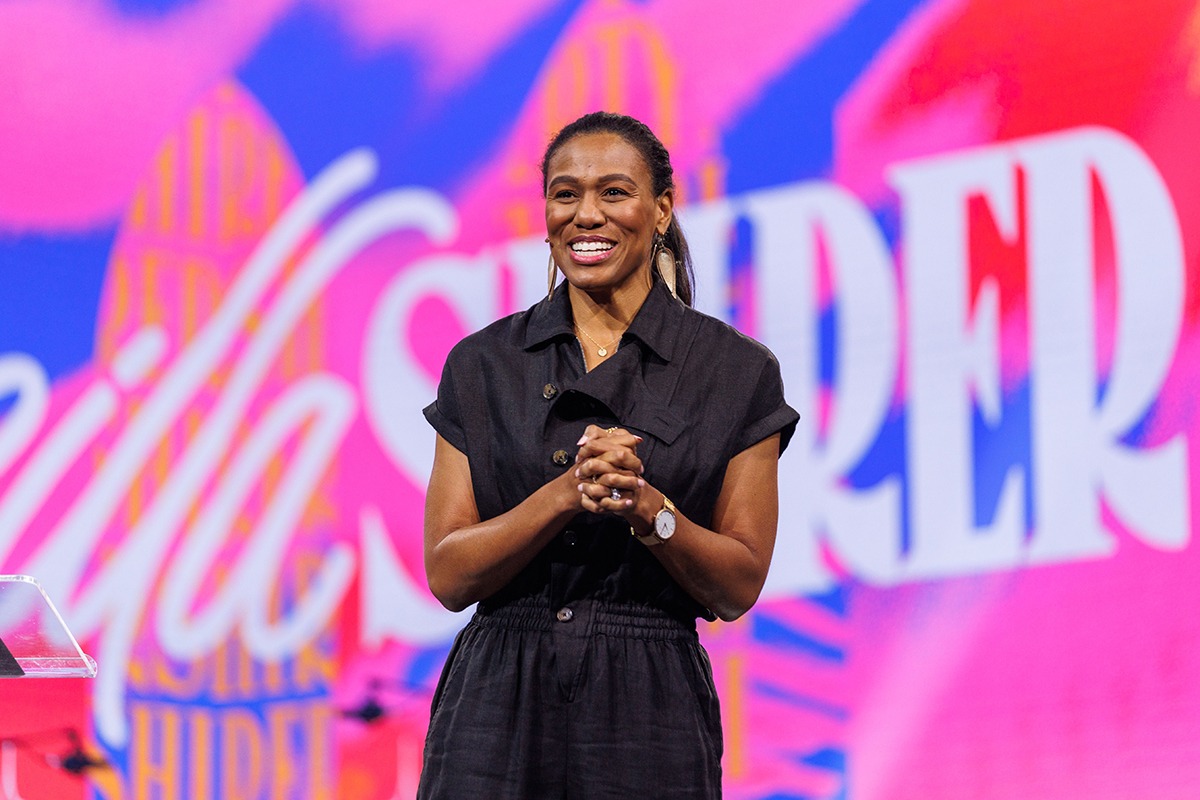 Priscilla Shirer Tells Homecoming Convocation Crowd to Live 'Right Right' in Their Faith »Liberty News
Christian media personality and actress Priscilla Shirer was Liberty University's guest speaker at Friday's homecoming convocation held at the Vines Center, where she reminded students, alumni and their families patience of God as they seek to live well for him.
"I'm excited to do what I love to do, and that's sharing God's Word with you," said Shirer, who is a parent of Liberty. "I believe in the power of the Word of God, and I hope you do too, and I am delighted to share some thoughts from Scripture that I hope will encourage you."
Shirer told the story of going fishing with his sons and borrowing a neighbour's rowboat, which they discovered stored upside down, creating the perfect dark, damp environment for snakes and other animals. Shirer compared this to our spiritual lives when we don't live "right side up" for the Lord and instead just "live upside down".
"The upside-down life is a life that is not aligned with God's truth," she said. "Life in the place positions you for the sunlight of God's favor, for God's grace, for God's blessing to be showered upon your life."
When Christians live in darkness, they create an environment where Satan can more easily gain a foothold, she said.
"(Satan can) cause jealousy, or lack of peace of mind or heart, where he stirs up division in our relationships and causes anguish and anxiety in our relationships and in our own lives."
Shirer said that no matter how spiritually broken people may become, no one is too far from where the Lord cannot step in and redeem.
"I just want to remind and encourage you today that God's grace is enough for you," she said. "May he himself, by his Spirit, help you to straighten this boat so that the sunlight of his favor may be everywhere in your life."
Although the enemy tries to trick believers into thinking the Lord is not patient with them, Shirer said God's Word says otherwise.
"The condemnation (which is the voice of the enemy) says that not only is what you have done wrong, but the condemnation says that you are wrong (and) that there is no hope of putting your boat back in the place," she said. "Honestly, I think of all the links in the chain that make up the character of our God, the most central and important is (patience)."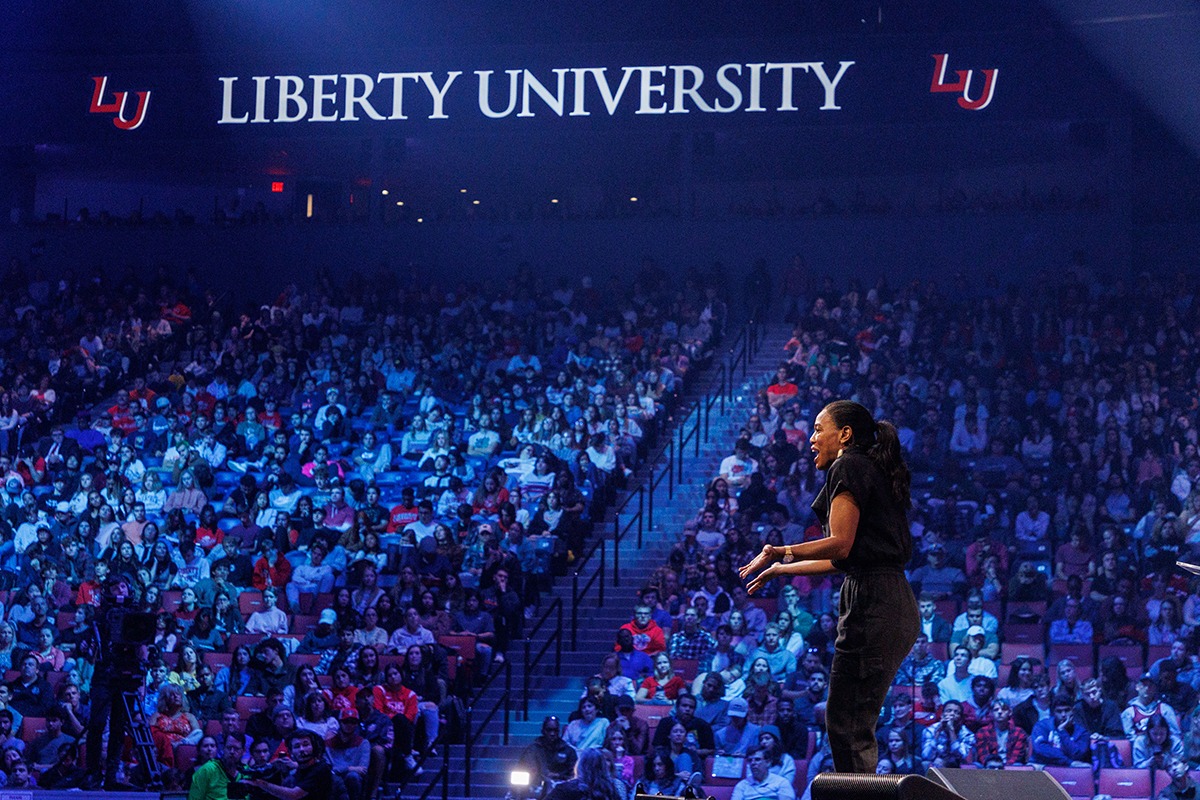 Shirer said that if God wasn't patient with us, we wouldn't exist long enough to experience his other attributes. She encouraged students to read 1 Timothy 1, where the apostle Paul tells young Timothy about God's "perfect patience" which was powerfully manifested in his own life, from being a persecutor of Christians to becoming the one of the boldest disciples of Christ the world has ever seen. known. Paul even mentions what Shirer called his "summary of sin," understanding that the patience, grace, and mercy of the Lord can manifest through human weakness.
"There is nothing diminished or weak in the patience of our God," Shirer said. "It cannot be diminished; he cannot wear himself out. There is always an opportunity, because our God is so merciful, to turn (our lives) right side up so that we can see God's grace pouring into our life.
She explained that once one begins to walk with the Lord, Christians can look back on their past with peace, recognizing that they can boast of what Christ has done in them so that He can ultimately be glorified. by their new life in him.
"You can look back and say, 'This is who I was but this isn't who I am anymore,'" she said.
The reunion festivities continued Friday with a reunion luncheon with Flames Football head coach Hugh Freeze. An alumni reunion dinner is scheduled in the Montview Alumni Ballroom, and the annual reunion concert will be held at the Center for Worship Music and Arts, Concert Hall. Saturday's events include a throwback parade along University Boulevard, the Alumni Tailgate and the Flames Fan Fest before the 3:30 p.m. football game against Gardner-Webb. Visit Liberty.edu/Homecoming for more information.