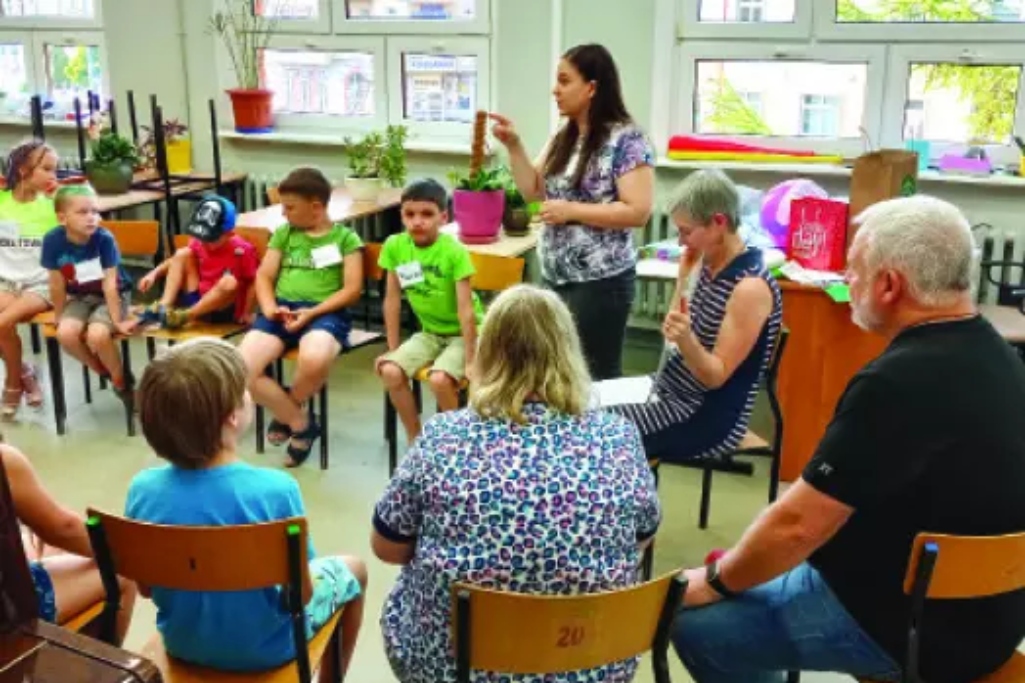 Missionary involvement connects Ukrainian refugees to church in Illinois • Bible Recorder
Give and Joni Schaefer have organized 10 mission trips to Russia since 2008. They have taught English in Siberia as a means of opening gospel discussions. But when the invasion of Ukraine cut off travel to Russia for Americans, the Schaefers looked for other ways to use their unique skills.
The Illinois couple turned a little west to the Ukrainian refugees pouring into Poland.
"English always appeals wherever you go," Joni said, "because it's the language of commerce and travel." And for a nine-member mission team from the First Baptist Church of O'Fallon, it was the language of love—three classes a day.
"Things never turn out on a mission trip the way you think," Joni said. In this case, the schedule was busier than ever, with classes for Ukrainian refugees in the morning, Polish adults in the evening after work, and a Bible club much like the vacation Bible school for children after work. -midday. "We used to take six months to prepare the team; this time we were eight weeks old.
The Schaefers scouted the trip a month before their July 15-26 expedition. "Leading mission trips to Siberia gave us an advantage," Donn said, "because we knew how to teach English to people who spoke Russian. The people of Belleville had a tried and tested curriculum that Donn thought would adapt well to other Slavic languages, but the effect of the war was another matter.
"In our little world of Illinois, the war affected us because it kept us from seeing the Russian people again," Joni said. "We had to go through a grieving process."
This experience helped prepare the couple to welcome refugees. Donn has contacted Marc McCormick, a counselor with Baptist Children's Home and Family Services of Illinois, to seek advice for their new estate. "I wanted to make sure we knew how to treat women and children who were going through trauma," Donn said.
"He said men should hug boys, which might sound a little strange," Joni said, "because their fathers are still back in Ukraine…"
"Yeah, dead," Donn interjected.
"So the kids cling to you."
International connections
Back home in Illinois, members of FBC O'Fallon prayed for the team day after day. Using a creative method they had used once before, the team created and distributed paper chains with prayer requests, one per day, featuring team members and their photographs. Every day a prayer link was deleted and that person prayed.
"We mixed up the ties so everyone was prayed for each day," Joni said.
The final link included instructions for texting the team when they got home. "We knew the church was praying for us," Joni said. "We've already asked people to pray for us, and they said, 'OK, we will, but we don't know what to pray for.' This way the church has specific prayer requests.
Commitment to missions and missionary journeys is characteristic of this congregation. Just like the commitment to Poland. "My first international mission trip was to Poland just before coming to FBC O'Fallon", Pastor Doug Munton said. "In fact, that's when God confirmed to me that I should come to FBCO. This trip changed my life because I saw God's work in the world in a broader way than ever before.
Munton served the church for 27 years and engaged in multiple mission trips. "It also made me want to see FBCO become deeply involved in missions around the world," he said. "We've had long-term partnerships in Uganda, Cuba and one other country."
The connection to Poland extends beyond Munton and this recent mission team.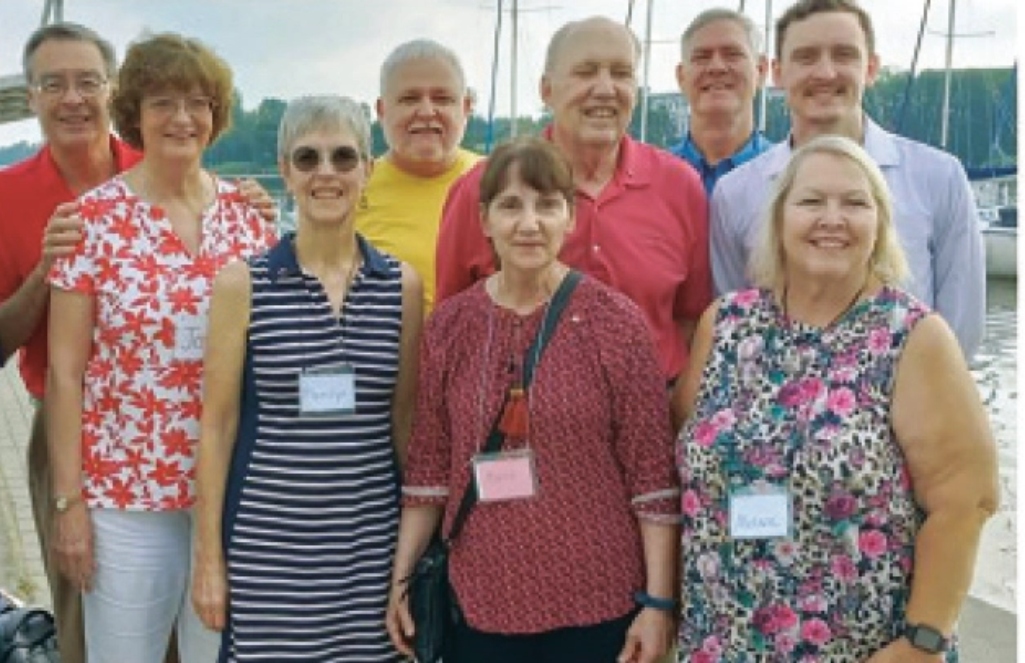 "The IMB missionaries we worked with on this recent trip to Poland, Mandrel and Vikki Franks, have family in our church. They have been to FBCO many times over the years. When it became impossible for us to return to a particular country, we connected with the Franks and God opened doors for us to go there," Munton said. "The will met the need and the opportunity."
Ilawa missionaries have wanted to use English classes as witnessing opportunities for 13 years, Donn said. After the team returned, they announced that they would start a family English course in January.
Of their week-long job in central Poland, Donn said, "It seems very chaotic, but it's amazing to see what's going on."
The three-day courses culminated in a "day of celebration" that included both Poles and refugees from Ukraine in their sessions. This produced an unusual presentation of the gospel. Donn shared his testimony in English, which an IMB missionary translated into Polish and a bilingual person from Ukraine translated into their language.
In addition to the work of the mission team, Joni credited Send Relief for its work sustaining life among the refugees. "Send Relief has done amazing things for Ukraine," she said. The joint venture of IMB and the North American Mission Board has become a rapid response agent in times of crisis, even overseas.
"A missionary we worked with received an email asking him what he needed" shortly after the refugees started fleeing to Poland, Joni said. He thought it could take months and "a bunch of red tape." But a 72-word request produced funds in six hours to immediately help refugees with food and shelter and support work underway to convert an office complex into accommodation.
"Southern Baptists need to know that," she said. "Missionaries just can't say enough good things about Send Relief."
And for Pastor Munton, "I would like every IBSA pastor and church to consider a personal connection to international missions. Perhaps churches could consider sending their pastor or team on a trip as well as supporting our career missionaries with prayer and finances.
This includes the Co-op Program and Lottie Moon's Christmas Offering for International Missions. "It can change the way they think about evangelism and discipleship both globally and locally," Munton said.
He has for the Schaefers and their mission teams who are typically humble in their work. As Donn said, "We're just normal people going on missions."
"There is something powerful and life-changing about a missionary journey," Munton said. This applies to gospel hearers, team members, and the home church.
(EDITOR'S NOTE – Eric Reed is IBSA Media Editor.)