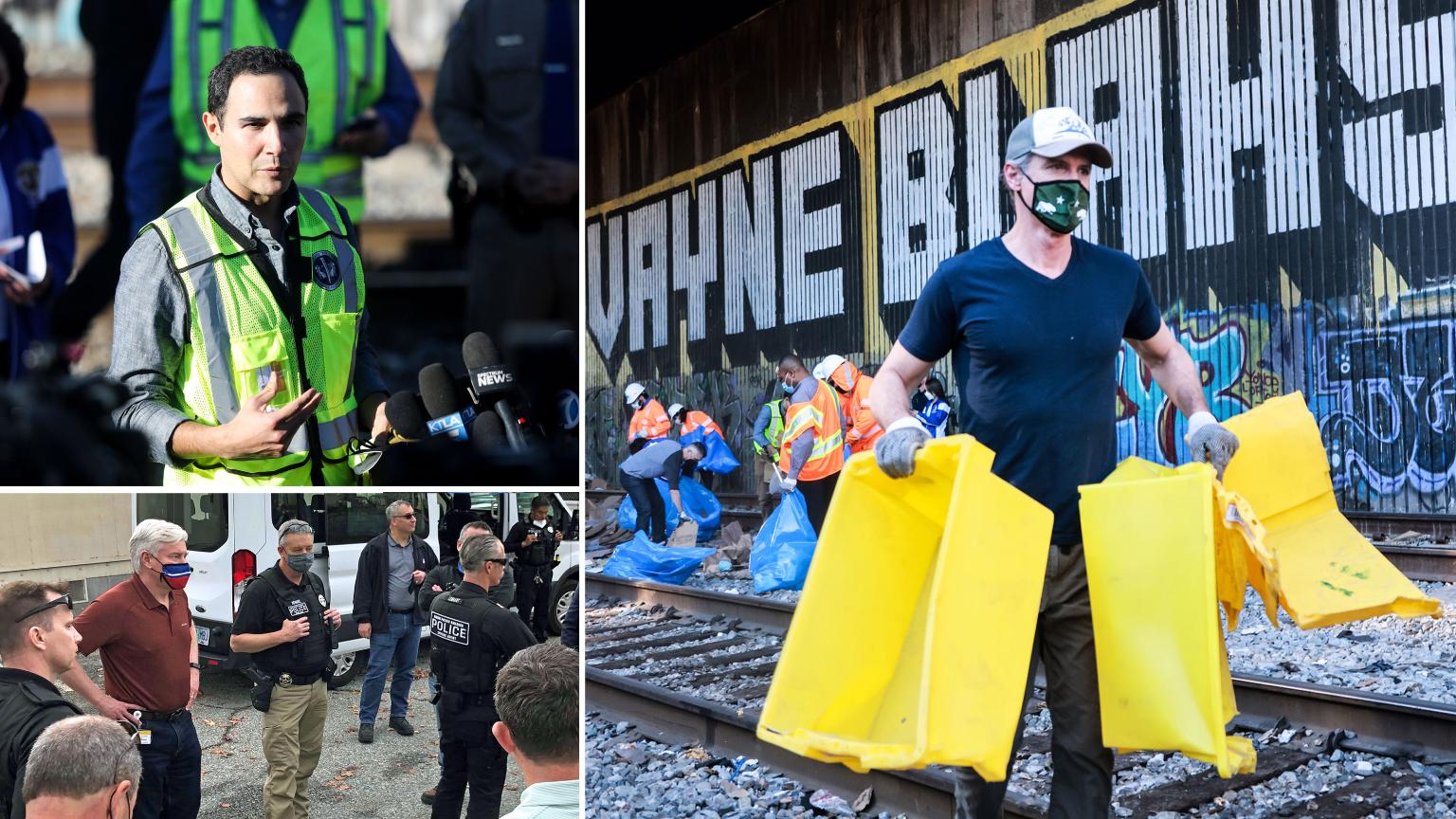 Governor Newsom stands with Union Pacific and law enforcement; Calls to action against LA rail robberies
California Governor Gavin Newsom joined representatives from Union Pacific, law enforcement and UPS on Thursday, announcing a multi-agency effort to combat rail theft in Los Angeles.
"We're stepping it up and we don't condone what's happened here," Newsom said at a press conference near a Union Pacific track in Los Angeles. "We have to hold people accountable and we have to do better by helping each other."
Newsom and Adrian Guerrero, Union Pacific's general manager of policy and partnerships, corporate relations, joined workers from Union Pacific, UPS and Caltrans ahead of the press conference to pick up debris left behind by the flights, which captured national attention.
"That's the goal of partnership in action," Guerrero said.
In response to these thefts, Union Pacific increased the number of special agents, drones, specialized fencing and intrusion detection systems. Thursday's cleanup effort signaled the support Union Pacific is receiving from community partners to continue to invest the resources needed to move forward.
"We are confident that these collective steps and partnerships will enable us to safely transport the products that our communities rely on," said Scott Moore, senior vice president and chief administrative officer of Union Pacific.
To subscribe to
inside track
Union Pacific is committed to working with its partners and customers in a coordinated effort, ensuring collective safety on the Los Angeles County railroads, which are critical links in the nation's supply chain.
Newsom said he was committed to a "whole of government" approach to preventing thefts and prosecuting the criminals involved.