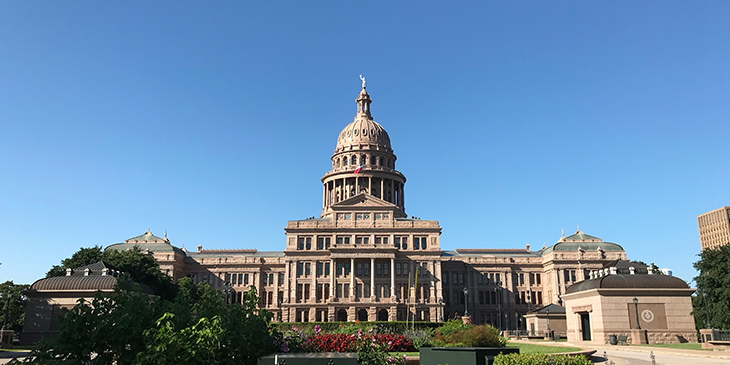 Government Relations and Office of the General Counsel
Government relations
The Office of Government Relations manages the agency's communications and interactions with the Texas Legislature, the Governor's Office, elected officials, other state agencies, and stakeholder groups. Any legislative request can be sent by email to [email protected] or by phone to (512) 463-9682.
Office of the Advocate General
The Office of General Counsel division provides information and resources on legal issues that affect public education in Texas. Our office can answer general questions and provide information about state law, but we cannot provide legal advice to either party in a dispute. The links below provide information on the services provided by our division. If you have any questions, you can contact our legal office directly at (512) 463-9720 or by email at [email protected]
Hearings and appeals
This page contains information about appeals to the Education Commissioner for Teacher Employment, non-renewals, dismissals, and suspensions without pay that are governed by the Texas Education Code, Section 21.301. Hearings before a Certified Hearing Examiner refer to the Texas Education Code, Section 21.251, Applicability.
Address Privacy Program, Attorney General's Office
This page contains information about enrolling a student in a household participating in the Attorney General's Office (OAG) Address Privacy Program.
Authorization agreement for a non-parent parent under Chapter 34, Family Code
This page contains information on the rules governing enrollment in school when a child is in the care of a non-parent parent.
Public information (open files)
Members of the media and the general public can submit a Public Information Request for any TEA registration subject to the Public Information Act (PIA). Information subject to the law includes all data collected, gathered or retained by or for the agency in connection with the official business transaction.
Special education dispute resolution
This page contains information on special education mediation and regular special education hearing programs.
Additional legal resources
The Texas Education Agency (TEA) and the Office of Legal Services have no control over the content of these sites. If you find an error on one of the sites, contact the webmaster of that site.
Student discipline issues
The Education Commissioner generally does not have authority over local student discipline matters, with the exception of Chapters 37.006 (i) and 37.006 (j) of the Texas Education Code. Student disciplinary appeals should be filed with the county state district court in which the school district administrative offices are located.
Warning
The Texas Education Code is maintained by Texas Legislature Online which will update the Code when changes are received from the publisher. Please see the Texas Legislature online website for the current status.