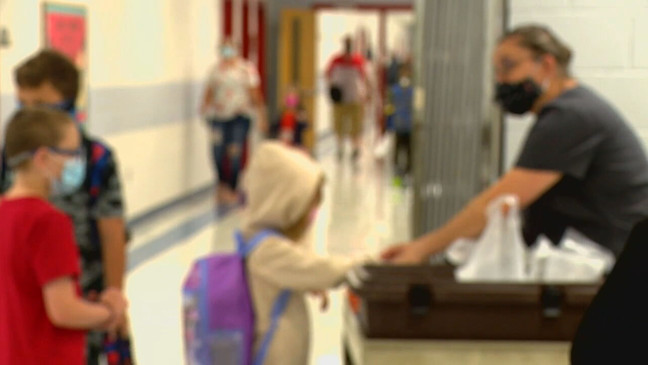 GOV. COOPER TO DISCUSS SCHOOL'S COVID-19 MASK POLICIES PROVIDE STATUS UPDATE
GOV. COOPER TO DISCUSS SCHOOL'S COVID-19 MASK POLICIES PROVIDE STATUS UPDATE
North Carolina Governor Roy Cooper will address state school COVID-19 mask police on Thursday afternoon.
Governor Cooper and members of the coronavirus task force have scheduled a 3 p.m. update briefing on mask advice.
The state's total COVID-19 case count and hospitalizations have plummeted in recent weeks, leading schools and counties to relax mask requirements.
Governor Cooper said last week that his administration is reviewing mask regulations and what lower transmission rates mean for the state's future.
Last week, state health officials relaxed their guidelines for K-12 schools. New recommendations, which take effect February 21, say children and staff should not be required to stay home after exposure to COVID-19 unless they have symptoms or have tested positive.
Schools across the state, including McDowell, Swain, Henderson and Haywood counties, recently updated their policies allowing masks to be optional. The Buncombe County School Board and the City of Asheville School Board have elected to maintain their mask requirements.
A statewide mask mandate expired last summer.
STORY AND PHOTO COURTESY OF ABC 13 WLOShttps://wlos.com/news/local/gov-roy-cooper-school-covid-19-mask-policy-north-carolina-coronavirus-task-force-governor